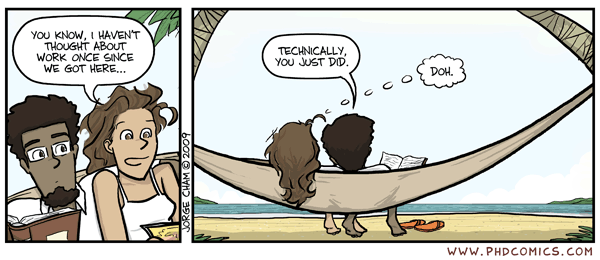 I was out of town for the labor day holiday weekend. I didn't think about work… much. Stayed away from my social media back channels with the exception of celebrating the places I had been or asking for advice on where to go. No one called me from the office. Just sat and watched TV. Hung out with my family and had a few nights out. It was good. My statistics went down. My page clicks were not as high. But you know what… life went on!
It should not be a surprise that I am someone who enjoys what he does. It should not be a surprise that I equally enjoy the breaks that I take from those things I enjoy doing. There are times that I like being away from my profession. There are also personal times in which I would rather not get away.
I talk about these in previous posts: "I Got a Job so now what?" – What you do before you start your new job!, Vacation How To: 7 ways to NOT Work on your vacation, The worst communicated policy: Bereavement Policy and Vacation How To: Make a Sand Pillow. These all have the main point of being able to get away from work, regardless of the reasoning.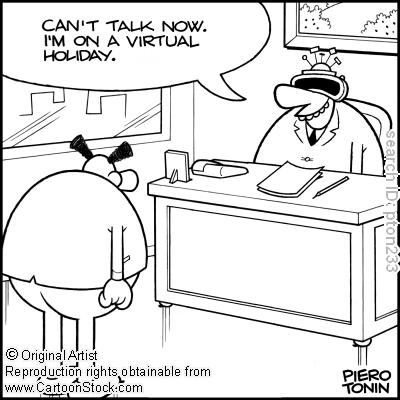 Ultimately, I believe it is important to take time away from work. No matter how much you have to do, the work will always be there. Your desk will not miss you. It will not throw you a going away party. It will not welcome you back with chocolate cake (my favorite by the way).
The desk, if you let it, will never think twice about keeping you from family time. It doesn't care if you miss barbeques or reunions. It will not lose sleep when you lose sleep over not being able to see your kids to bed. All that desk will give you… is more work.
So just as your desk, office space, parking lot and work will not really care when you are away… you should not care either.
Take a break. Spend time with family. Enjoy your kids.. your friends. Savor the barbeque that you have been spending all day cooking…
because when you are lying in your death bed looking back on life, the last thing you will wonder about…
are the papers left sitting on your desk.
You may also like the following: