This post was originally a part of of UpStartHR's How to be an HR Ninja .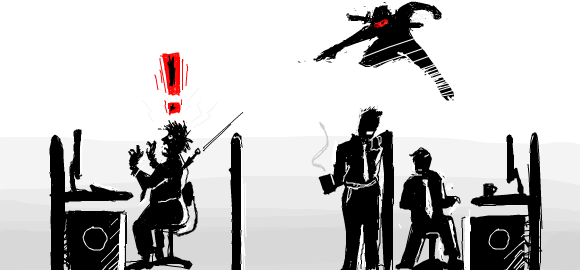 How many times have you been sitting at your desk, working on important HR doo-dads when a boss/employee comes to your office, sits down and says: "I need your help, XYZ needs training on ABC! You can do that right? Great, get to it!" Ummm… shouldn't we talk about this?
There is a great divide between training and learning, but it is not what one might expect. It is not a divide between who offers the training, but who owns it – that makes learning possible."
Training and Learning is more than a transaction?
Training, and the Learning that takes place, should engage all members of the organization to increase performance while aligning learning objectives to the overall goals of the business. In these economic times, the current talent a company has and the future talent obtained need to be ready for the unforeseen challenges a business will face.
Training is the delivery;
Learning is all that happens before, in and around it.
Let's face it, you don't want to waste resources or valuable time trying to evaluate just another WANT. You should be helping increase the delivery on a NEED.
Just because people WANT training doesn't mean they need it and just because they NEED training doesn't mean they want it.
To find out what training needs to take place, you should assess and separate whether the need exist by identifying the gaps:
Skill = a proficiency or dexterity that is built or acquired through training and/or experience.
Knowledge = usually obtained through information or facts.
Will = consist of a person's ability to choose their own actions and/or direction. This can be internalized through personal passion or drive.
Remember:
I can help you build a skill through experience. I can assist you in gaining knowledge by giving facts or information. I can't give you the will to learn. That is left up to you.
Begin by assessing these items and you're on your way to becoming an HR Ninja!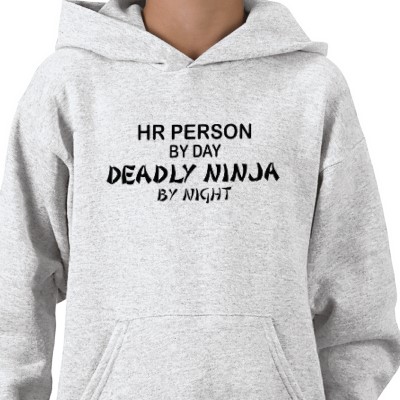 Do you have any tips, links and resources to share? I think I and the all but 3.2 readers of this blog would love to see what you have!
OTHER RESOURCES:
ASTD (American Society for Training & Development)
Individual Needs Assessment
Developing Content (Research, Research, Research)
The right set-up for your course
Training for the Non-Trainer
You may also like the following: