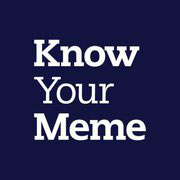 I have seen a lot of articles and heard many conversations lately around the following:
HR is not effective…
HR should put itself out of business…
There is not a business need for HR…
Human Resources doesn't provide value to the business…
Everyone hates HR
Dump, Dump, Dump…
…and so on and so on
The sad thing is I'm not hearing or reading this from the American Marketing Association, a random Public Relations group, CNN, Fox, Fast Company, Department of Labor, or even Forbes (while they have had some articles, they focus on other things rather than HR).
The people and places I hear these comments the most are from…
HR Folks.
People need to get over these old arguments and make new solutions. You can take the exact same statements from above and substitute Sales… Marketing… R&D… Operations… Administration, etc. etc. because I guarantee that they say and think the same things at times.
Maybe it's time our departments, functions and people within Human Resources go to a motivational seminar or just gain some self composure and confidence. It's time to stop ragging on yourself and do your job and increase the apabilities and performance of the people within your organization!
Do you feel we are being harder on ourselves then we need to be or do you think it is justified?
Comments
comments
Powered by Facebook Comments