Another List!

So you probably saw the recent story on GlassDoor.com and it's Best Places to Work – Employees' Choice Awards. Looks like a pretty good list of folks. So how did they determine this list? Well as Glass Door puts it: 
ranking is determined by a companies overall rating on Glassdoor. This is determined using a 20-question company survey that captures employees' attitudes about: Career Opportunities, Communication, Compensation & Benefits, Employee Morale, Recognition & Feedback, Senior Leadership, Work/Life Balance, and Fairness & Respect.
Why not you?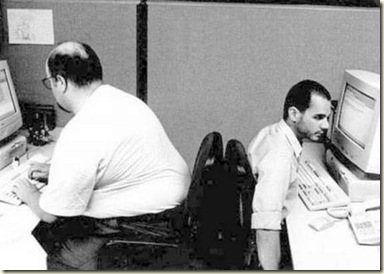 It's probably fair to say that these are some good companies to work for. So it may have you asking, "Why didn't my company make it?" Well here are some possible reasons.
You didn't even know GlassDoor.com existed.

You don't have 25 employees! (you needed at least 25 approved company reviews to be eligible)

You don't have 25 + employees that like work much less working for you!

We have a performance appraisal process for this already.

Rating our company is a violation of our company policy.

Nobody cares about those ratings anyway.

We're individuals. Those other companies can't compare.

Our firewall list GlassDoor as a pornographic site.

I have a hard enough time getting people to respond to my emails much less a survey!

Our employees don't have time to rate and give feedback on any company much less our own.

We just went through a round of layoffs! So…

Your employees are Internet illiterate.

Your executives are Internet illiterate.

Corporate communications has a policy against social media (which means they don't understand social media)!

People want to work at a best place to work, now why would they want to do that?

Your employees are too busy doing what they love instead of paying attention to some selfish list.

Face it, you are just a crappy company to work for.
 So now you know! Do something about it! Do you have anything to add to this list?
It would be even more interesting to find out the top 50 companies for Learning and HR? Just a thought.